2016 has served as an immense year for both music and the music industry. Below, we have compiled a list of BRICKED's top 20 albums of 2016, ordered as best as possible.
20. Psychonaut 4 – Neurasthenia
Neurasthenia marks the third album by depressive black metal heavyweights Psychonaut 4. Neurasthenia takes a faster paced and more aggressive approach to the themes of addiction, sex and death, showing the band are highly capable of transforming their sound while maintaining the consistently mastered tone of misery.
19. Crying  – Beyond the Fleeting Gales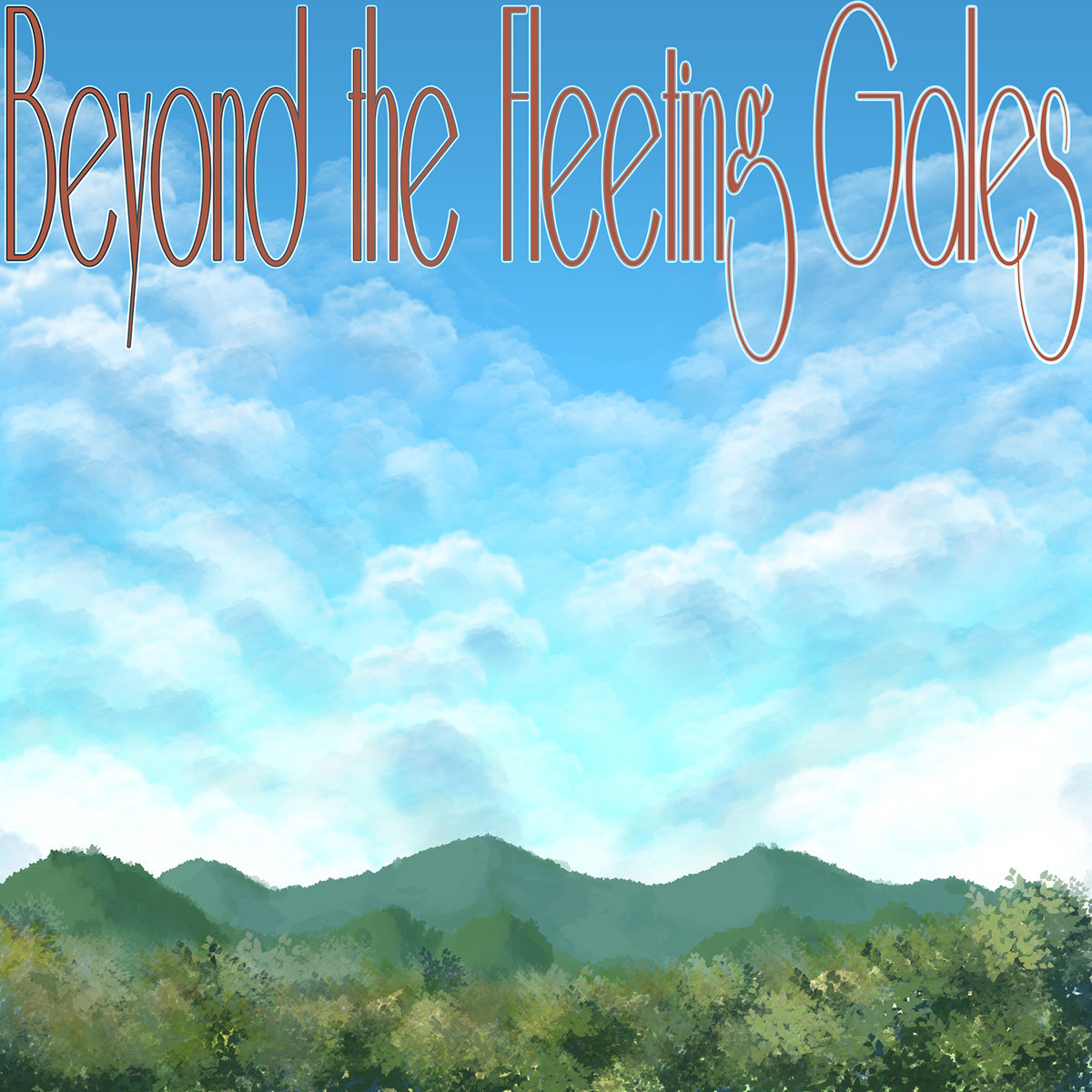 The first and impressively strong release by indie rock trio Crying, Beyond the Fleeting Gales is a deeply beautiful and shamelessly cheesy album. With a sugary sweet and deeply cohesive mix of rock instrumentation and synth work, the album perfectly encapsulates the beauty of a summers day with a bittersweet overtone of melancholy.
18. James Ferarro – Human Story 3
Human Story 3 appeals to the corporate, commercial sublime. Listening feels like walking into an assimilated reality, a diagram of a possible future of green energy and glass panels. Angelic choirs are undermined by random spouts of brand names – the album slowly losing form and structure until it melts into a molten plastic pool of corporate reality. A must listen for fans of the school of thought behind vaporwave.
17. Zelooperz – Bothic
Bothic is the first of hopefully many studio albums released by Zelooperz, a contemporary of Danny Brown. Taking a step away from the aggressive bangers from Help, Walter Williams has constructed an incredibly spacey album, using a wide range of odd and discordant instrumentation to compliment his slurred and drugged sounding vocals. Bothic presents a sobering reflection of time spent very much out of mind.
16. TOY – Clear Shot
Toy have married the best elements of shoegaze and psychedelic rock to form their deeply dreamy sound. Clear Shot presents itself as another welcome offering from the group – Tom Dougall's boyish vocals soaring over the noisy and melancholic mud of reverb-rich instrumentation in one of the most bittersweet albums of the year.
15. Sunn O))) – НЕЖИТЬ: живьём в России
НЕЖИТЬ: живьём в России (or "UNDEAD: Live in Russia") is one of hundreds of live offerings from drone metal legends Sunn O))). The album sees a focus drawn to vocalist Attila Csihar, who continues to prove himself as one of music's most monstrous voices. The texture is immense and hungry to consume; as always, maximum volume yields maximum results.
14. Nails – You Will Never Be One of Us
Nails are back with enough anger to fuel an army. You Will Never Be One of Us sounds to be one of the most venomous albums from the group to date – the lyrics bashing and apologetically spitting in the face of the audience that brought them to fame. You Will Never Be One of Us is, above all else, honest – Nails have stayed wholly true to the ethos that has forged their unmistakable sound. Not to mention that the riffs on this thing hit you harder than a brick.
13. Matmos – Ultimate Care II
Ultimate Care II is an exercise in masterful sampling to create an immersive and often times alarming soundscape of minimal beats. Matmos is a master at creeping up behind the listener, and building up layer after layer of sound before springing them in and out of their richly textured world. A must listen for fans of IDM looking for some exciting experimentation.
12. Clipping – Wriggle
Clipping dropped this quick and powerful EP sampling the likes of Whitehouse and sounding as powerful as ever. Wriggle draws focus from noise to plain sampling, creating some of the most memorable and hard beats of the year.
11. Swans – The Glowing Man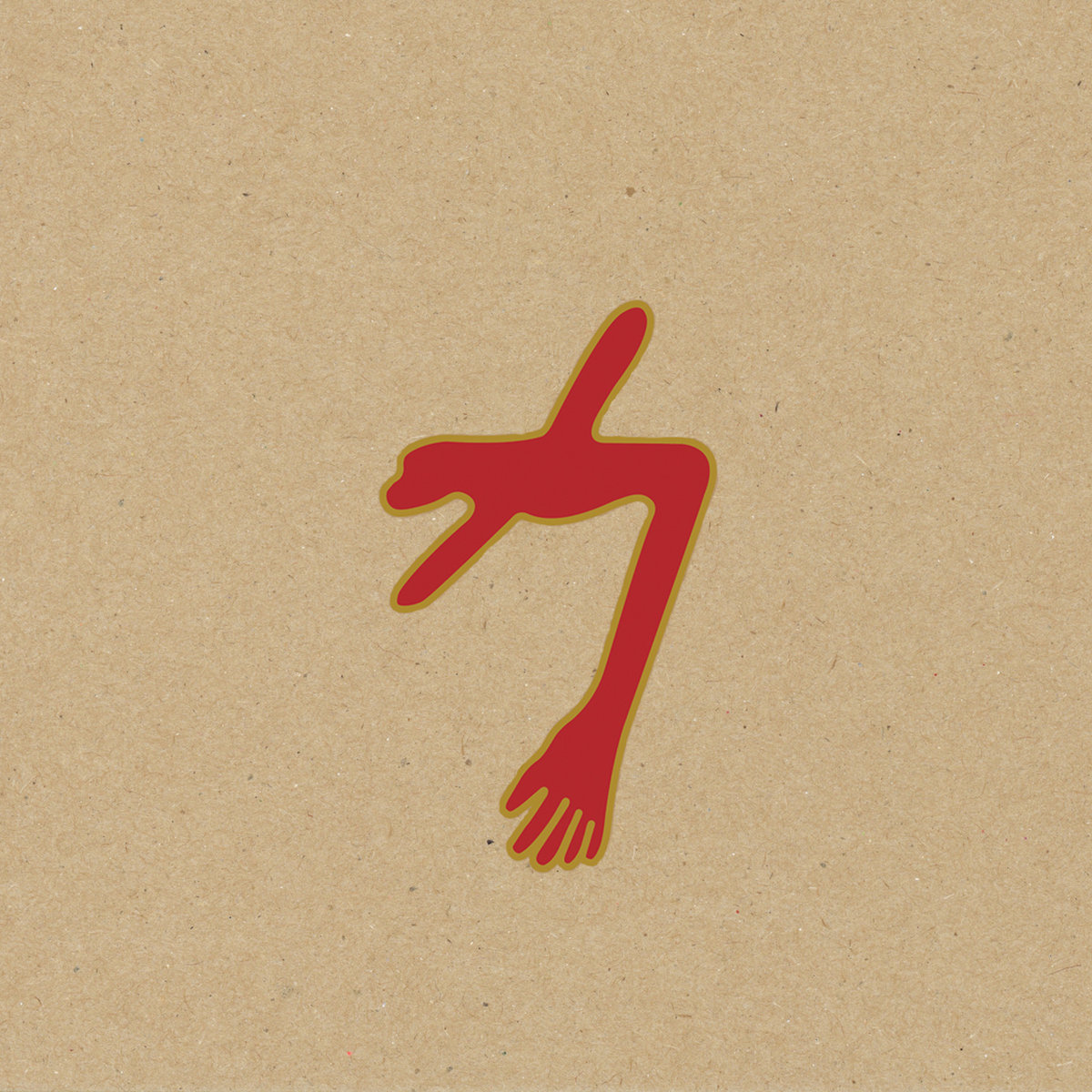 The Glowing Man takes a step back from the all too sexual pounding of To Be Kind in taking a step towards a more meditative sound. The album gently flows out and across the listener, twinkling before their eyes and working through into their heart with great sweeping vistas of sound. The Glowing Man is an appropriate and respectful conclusion to the late trio of albums released by this current incarnation of Swans.
10. Run The Jewels – Run The Jewels 3
In Run The Jewels 3, the beats feel more ambitious than those found in either RTJ or RTJ 2, boasting an impressive and intriguing list of features including Danny Brown and Kamasi Washington. A fun, excellent album more than worthy to be considered alongside Run The Jewel's impressive back catalog.
9. Street Sects – End Position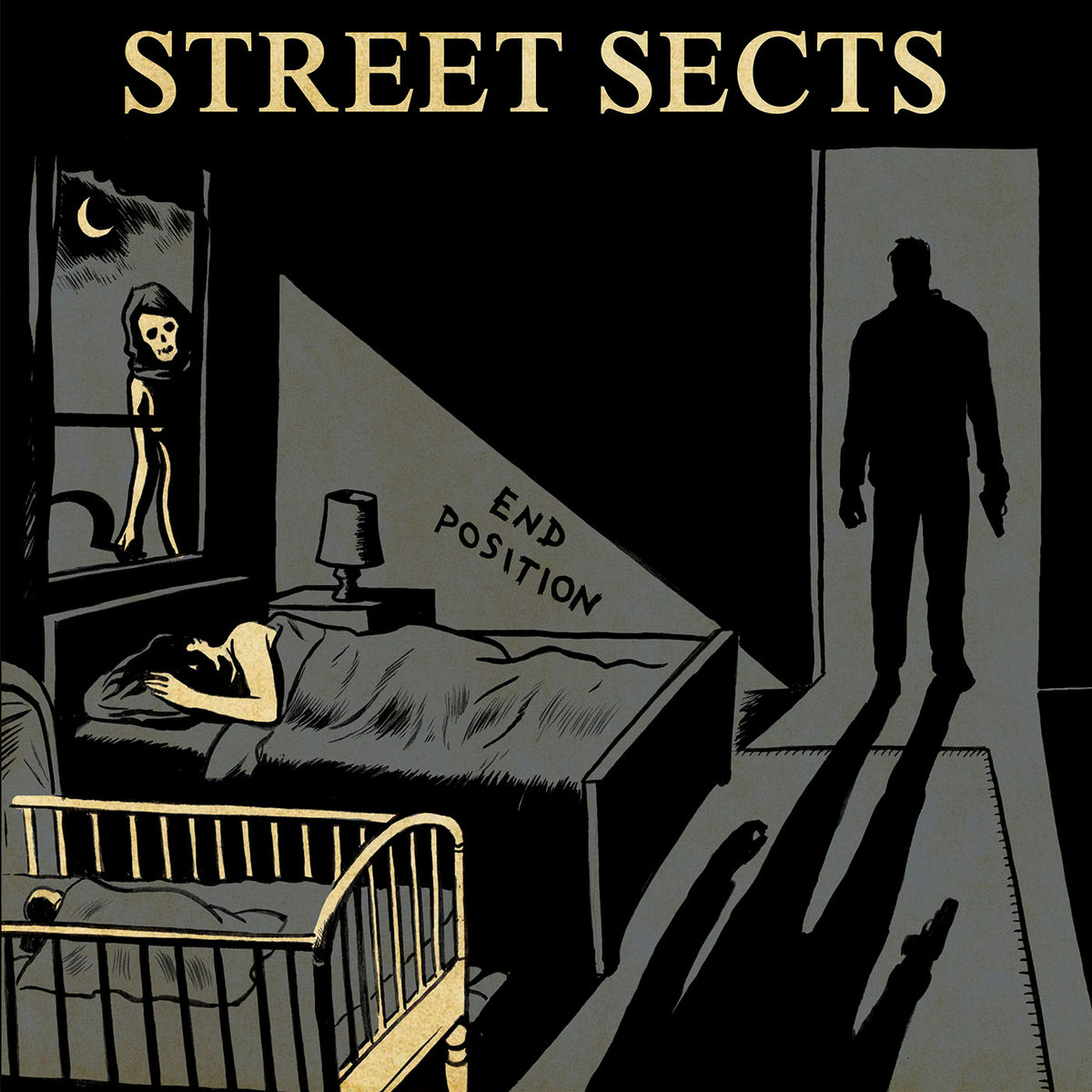 A grimy, fast-paced and dread-fueled release from Street Sects, End Position appeals to an all too real knowledge and fear of violence and violation that sits patiently outside your home on the dark streets. One only needs to read the track titles of this brilliant noise rock offering to understand the gritty tone addressed through the album – and it is addressed thoroughly.
8. Xiu Xiu – Plays The Music of Twin Peaks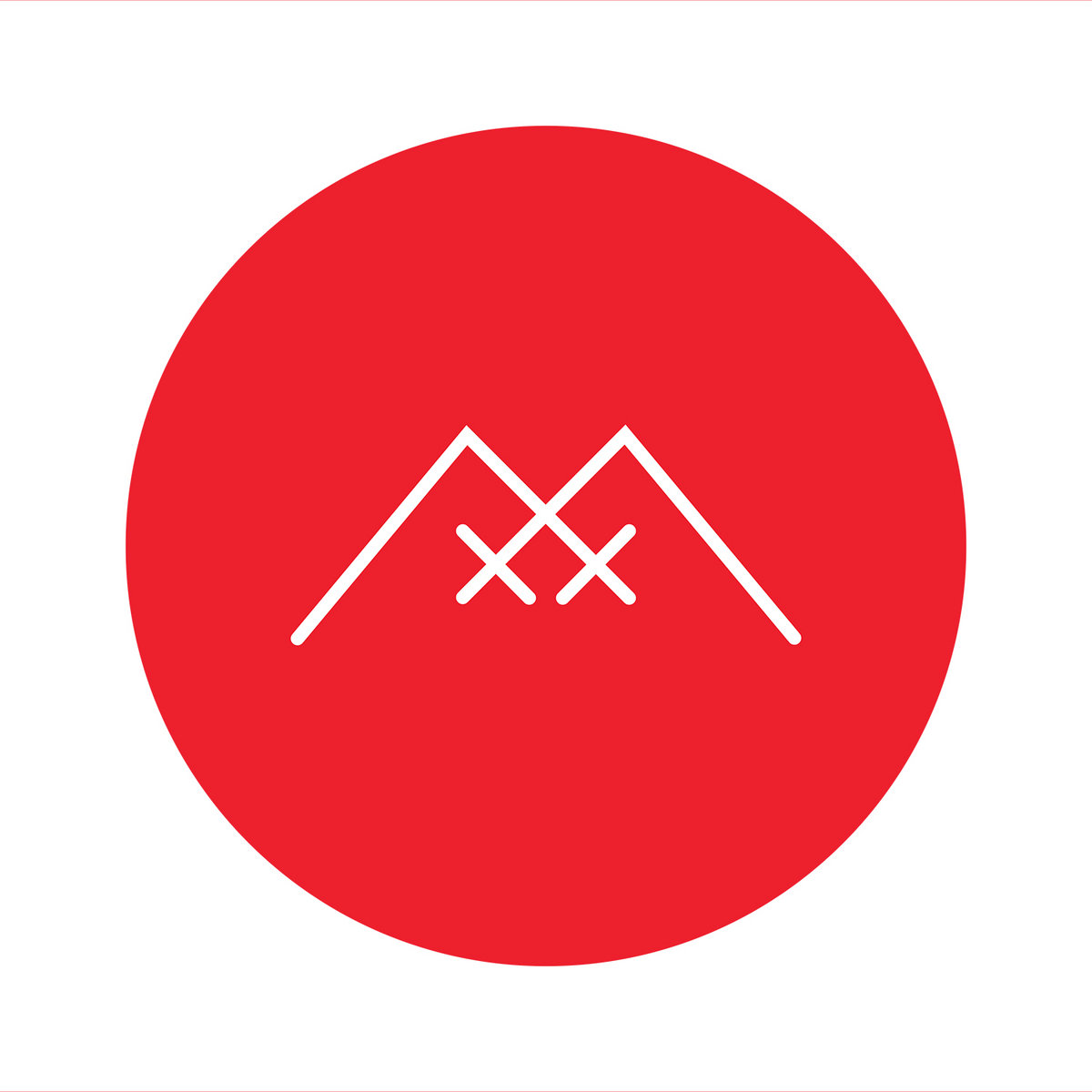 Twin Peaks was a ceaselessly dark series, eerily contrasting the heavenly serenity of a peaceful communal country life with the hellish and mysterious deviance of transcendent horror. Xiu Xiu have revived the original soundtrack, crafting a deep and dark listen allowing for a reflection of the darker side of the series. While almost entirely reshaping the soundtrack, Xiu Xiu have stayed close to the nature of the series. While listening, remind yourself; who killed Laura Palmer?
7. The Body and Full of Hell – One Day You Will Ache Like I Ache
The most impressive collaborative work of 2016, One Day You Will Ache Like I Ache incorporates the gritty pop sound recently adopted by The Body with the face-melting fury that is Full of Hell. The album seems to ceaselessly push the listener forwards and downwards into a beautifully maligned world consisting only of pain. Make sure you don't miss the two crushing bonus tracks Cain and Abel when listening.
6. Danny Brown – Atrocity Exhibition
Danny Brown has returned with his darkest and most personal studio album to date. Taking a U turn from the poppy bangers of Old, Atrocity Exhibition extends on the darker and sobering tracks from XXX on top of gritty lo-fi and unforgettable beats. With an impressive list of features, this album is not to be missed.
5. Hypnopazūzu – Create Christ, Sailor Boy
Hypnopazūzu is a musical project founded by David Tibet (Current 93, Nurse With Wound) and Youth. Tibet's frail vocals are backed by a legion of both electronic and orchestral instrumentation – a sonic marriage between the epic sweeping sounds of Ulver and the apocalyptic folk vocals and lyrics of Tibet. It makes for a beautiful, awe-inspiring and very vivid listen.
4. Crowhurst – II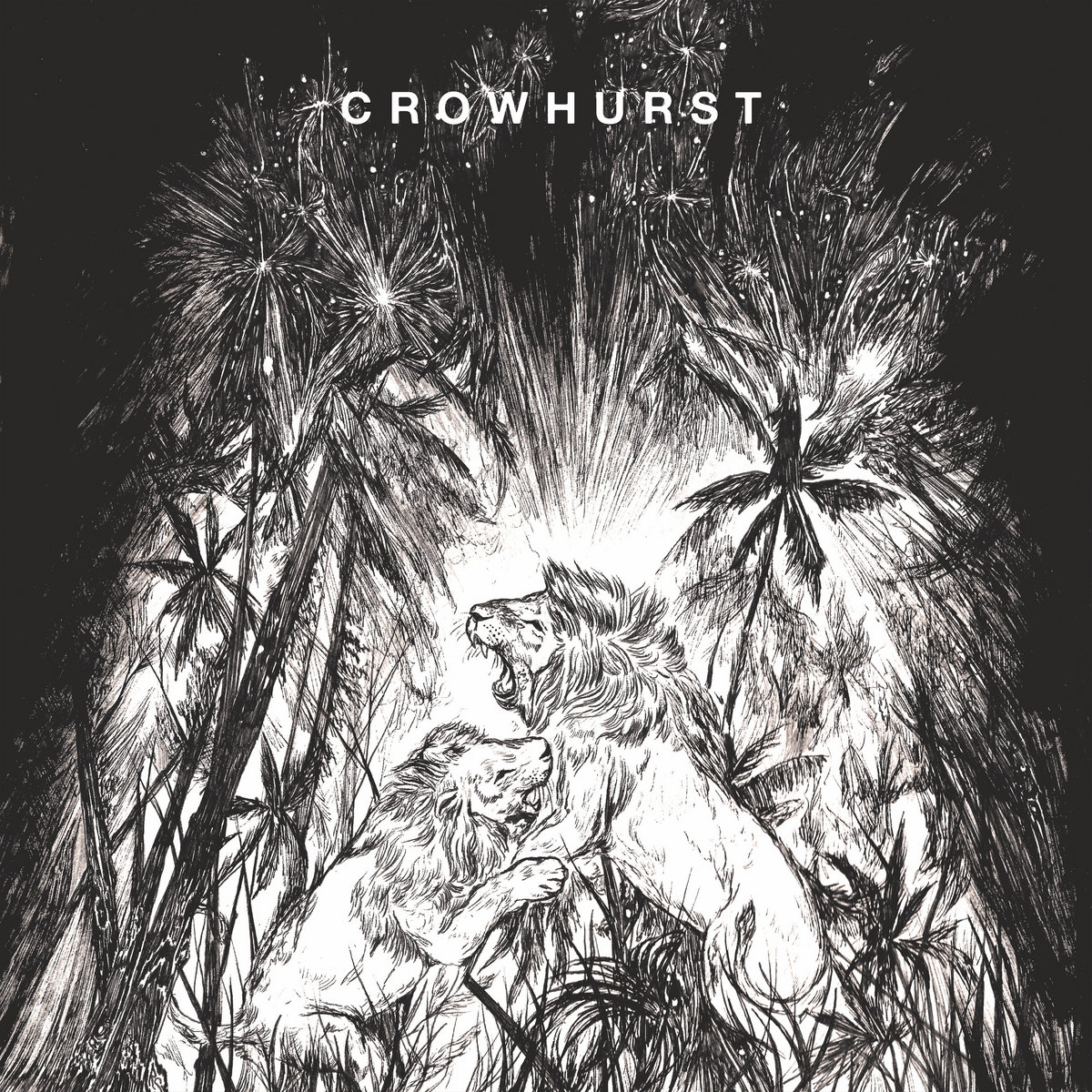 Noise and experimental heavyweights Crowhurst have returned with a fantastic boundary breaking black metal record. II has been written masterfully, the transitions between noise and black metal, respite and punishment, feel beautifully maligned.  II is an incredibly diverse album, showing that Crowhurst have used a rich vocabulary of musical ideas to create one of their finest albums to date.
3. Barst – The Western Lands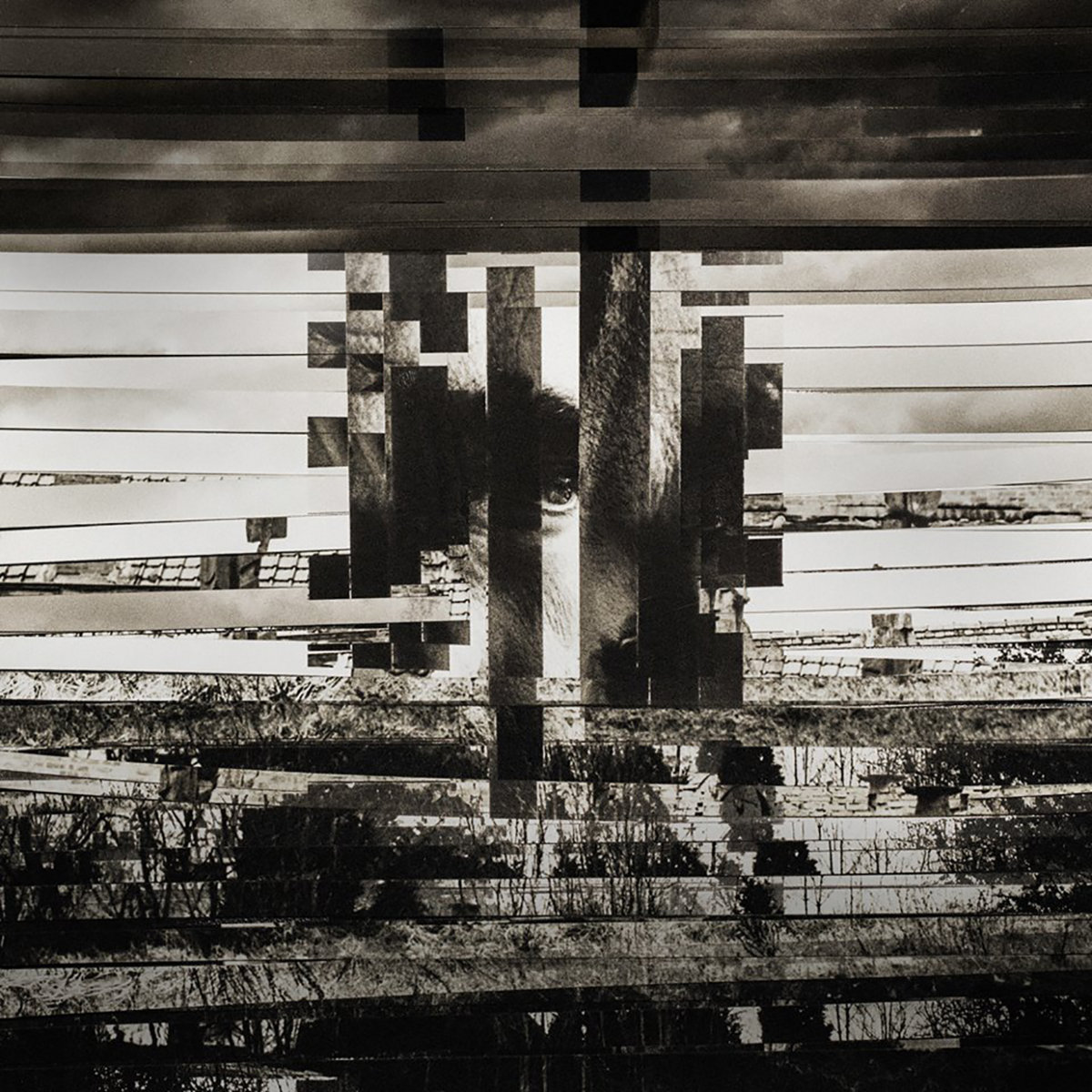 The Western Lands is a sweeping epic, spanning two tracks just over twenty minutes each. The album displays a rich vocabulary of instrumentation, incorporating electronic music with drone, doom and post-rock all in perfect moderation. An immensely immersive listen that is well worth your time.
 2. Mizmor – Yodh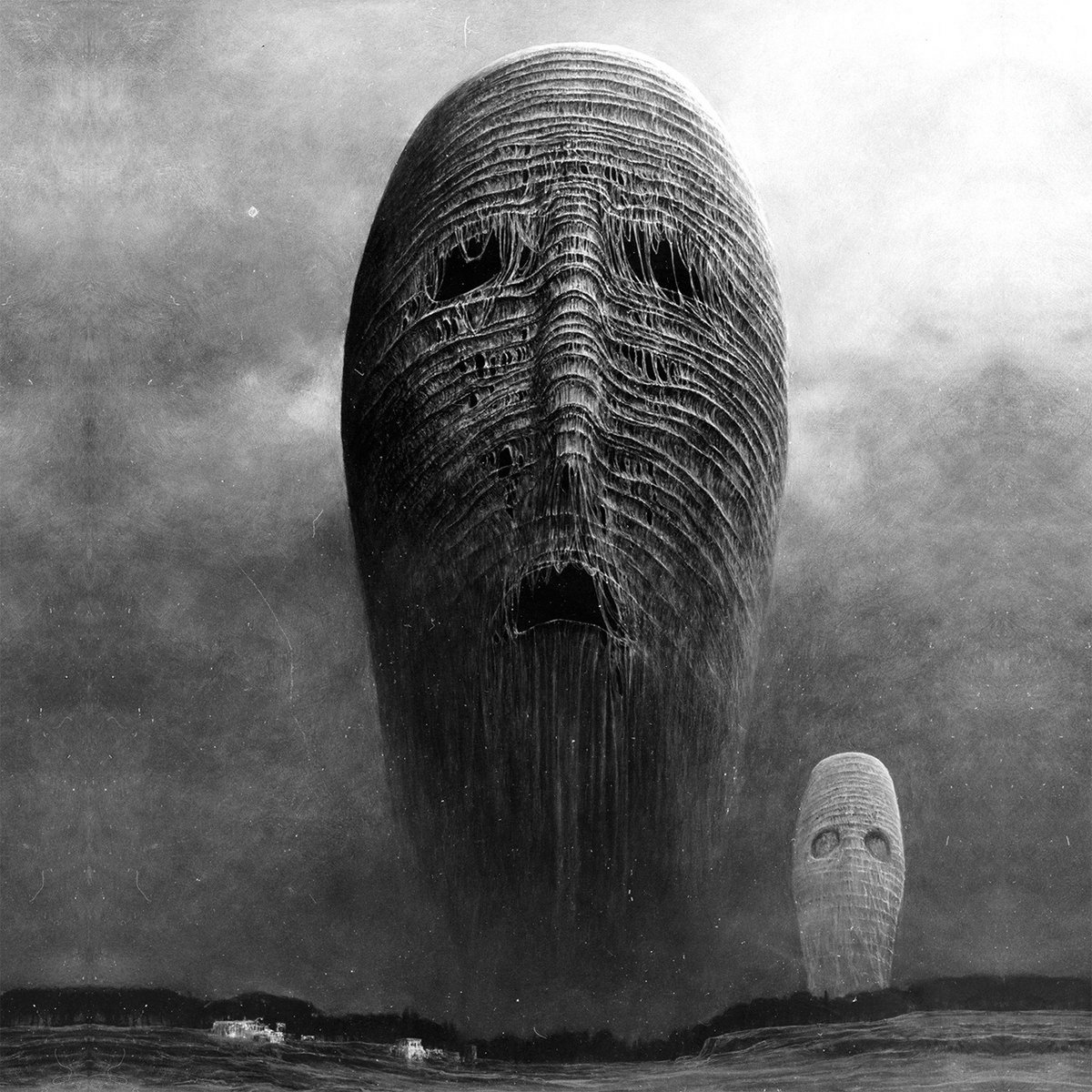 Yodh is the perfect aural embodiment of the swirling chaotic depths of hell. Incorporating the incredibly slow and punishing doom found in bands like Hell (not to be confused with the heavy metal band of the same name) with slow, shuddering blast beats has never felt so right. The tone of the album shifts aptly between that of a deep, black sorrow to a great whirling dread in mere moments, and with total expertise. I look forward to see what Mizmor has to offer in the coming years.
1. David Bowie – Blackstar
Blackstar is the final goodbye from glam rock star David Bowie. His influence on western culture is limitless; it is needless to say that without Bowie hordes of beautiful music would never have been written. In Blackstar, Bowie explores all the musical styles of his past career, weaving them together with a brutally honest narrative centered on death. Not only does Bowie deliver excellent new styles of material, such as the album-titled darkjazz epic Blackstar, but he also rekindles and samples much of his earlier work to create both self reflective and emotionally immense tracks. Blackstar is immensely honest, and shall live on as one of Bowie's best for years to come.